Search found 27 matches
by SpoonMan

Tue Apr 30, 2019 2:10 am
Forum: General
Topic: coming back maybe
Replies: 1
Views: 1897
I know this is like a month late but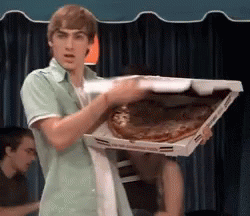 <3 Shuru
by SpoonMan

Tue Apr 30, 2019 2:04 am
Forum: General
Replies: 3
Views: 3246
It looks nice but you better have a good machine (I personally have a toaster of a computer lol)
by SpoonMan

Tue Apr 30, 2019 2:03 am
Forum: General
Replies: 15
Views: 9435
This is hardly the lowest of lows I've seen the server population. In fact it's still ultimately up from years past. Even at the dead hours we still have about 40-50 actual people (aka "unique connections" or what have you). As for EXP it hasn't been nerfed at all, it just takes a little more effort...
If it's listed on the database as a drop, then it is a drop. That said the drop rates for each individual piece back when they had a bunch of AF was something like ~3% per item. If you're not farming with Treasure Hunter that is a pretty abysmal rate lol
by SpoonMan

Tue Apr 30, 2019 1:53 am
Forum: General
Replies: 3
Views: 2697
Completely unnecessary to have more then one character on an account. You can create (and need) to create separate accounts to play separate characters. Also as Castor said, youll need to open multiple instances of windower. This can be achieved easily by making separate profiles for each account on...
by SpoonMan

Wed Mar 13, 2019 6:50 pm
Forum: Peer Support
Topic: working, but now working
Replies: 1
Views: 411
Assuming you did a straight up clean, fresh install with no funny business (dat mods or otherwise). How much have you or have you not done or tried? Restart the PC and see if the problem still persists. Attempt to do the file repaor/update once again (follow the guide) Maybe try downloading a update...
by SpoonMan

Mon Feb 04, 2019 7:48 pm
Forum: General
Topic: Era linkshells
Replies: 4
Views: 3056
There are currently 5 fairly active endgame LSes on the server, each operating at different times and days with their own rules. You can find those with their own channels in the Discord server or by checking out their subforums lower on the index page.
by SpoonMan

Sun Feb 03, 2019 11:15 pm
Forum: Peer Support
Topic: Windower not opening
Replies: 2
Views: 794
Actually looking back at Enko's guide, you need to actually make sure Windower is installed properly (the installer doesn't do it anymore from the looks of it)

You also more then likely need to run Playonline's file check/repair for ffxi install.
by SpoonMan

Sun Feb 03, 2019 10:59 pm
Forum: Peer Support
Topic: Windower not opening
Replies: 2
Views: 794
I'm confused. Are you actually trying to launch it through windower? You need to make sure that windower is installed in the same directory as ffxi or have settings.xml direct toward where ever your executable is located.

Also the chance the install just might be bad
by SpoonMan

Wed Jan 30, 2019 12:45 am
Forum: Peer Support
Replies: 3
Views: 677
makes sure your <args> is set to connect to ffera.com make sure your other profile settings (especially window resolution, especially in windowed mode) are set to match your actual ffxiconfig settings. You may have to input this manually into your settings.xml keep in mind that the login server rese...